Ready. Set. Go!
Opalescence Go™ prefilled whitening trays pair professional strength teeth whitening with unrivaled convenience! The innovative UltraFit™ tray easily conforms to any smile and is ready to use right out of the box. It's fast. It's simple. It's effective. Your search for the perfect teeth whitening solution is over.
Move the slider to the right to see the before shot, and then to the left to see the brilliant results Opalescence Go teeth whitening provides!
Opalescence Go Teeth Whitening
Features:
No impressions or molds are required
It's ready to use right out of the box
The UltraFit tray conforms to any smile
Available in 6% hydrogen peroxide (wear 90–60 minutes a day)
Teeth whitening gel contains potassium nitrate and fluoride for patient comfort
Two flavors: Melon and Mint
Vegan—no animal products used
Certified gluten free
Certified kosher
Opalescence Go Teeth Whitening Step-By-Step Guide
1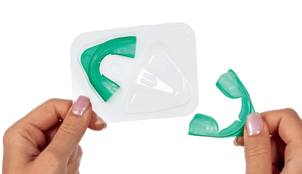 1. Remove product from packaging.
"U" — Upper teeth whitening tray
"L" — Lower teeth whitening tray
2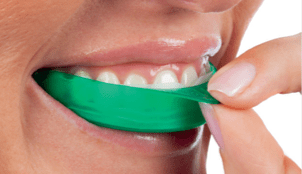 2. Position upper tray on teeth.
3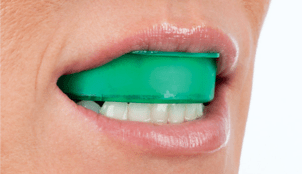 3. Bite firmly, then suck on tray for 2 seconds.
4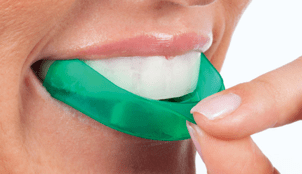 4. Remove colored outer tray, leaving the white inner tray on teeth. Repeat the process for the lower tray.
5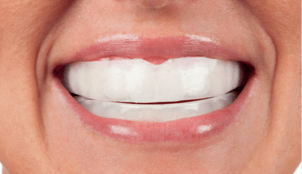 5. After indicated wear time, remove teeth whitening trays and brush teeth.
Consult with a dentist or a member of the dental practice team.
Other Whitening Options