Customize Your Teeth Whitening
With teeth whitening trays hand sculpted to fit your smile, Opalescence™ PF teeth whitening offers a customized professional teeth whitening experience in the comfort of your own home. Plus, two concentrations give you the flexibility to whiten when you want, day or night.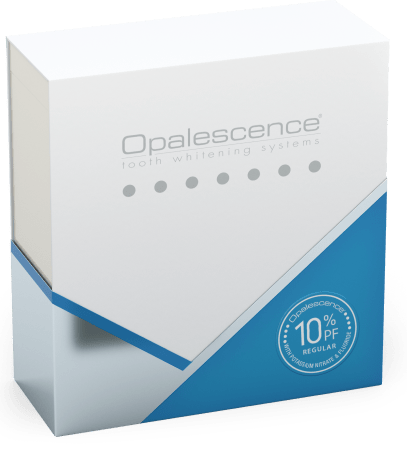 Move the slider to the right to see the before shot, and then to the left to see the brilliant results Opalescence PF teeth whitening provides!
Opalescence PF Teeth
Whitening Features:
A customized teeth whitening tray tailored to your smile
Two concentrations of teeth whitening gel for maximum treatment flexibility: 10% carbamide peroxide (10% CP ~ 3% HP) and 16% carbamide peroxide (16% CP ~ 5,8% HP)
Convenient wear times as short as 4-6 hours per day, or as long as overnight
Teeth whitening gel contains potassium nitrate and fluoride for patient comfort
Three flavors to choose from: Regular, Melon, and Mint
Vegan—no animal products used
Certified gluten free
Certified kosher
Opalescence PF Teeth Whitening Step-By-Step Guide
1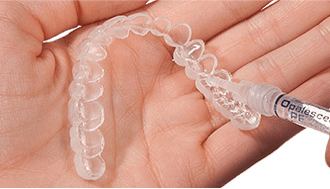 1. Express one continuous bead of teeth whitening gel approximately 1/3 to 1/2 of the syringe.
2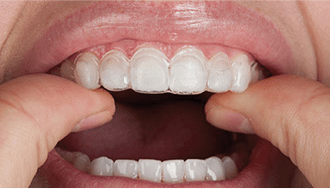 2. Place teeth whitening tray over teeth. Gently press tray to move teeth whitening gel into place. Pressing too firmly will force gel out of tray. Wear times will vary.
3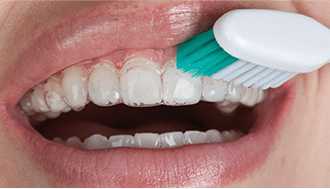 3. Remove excess teeth whitening gel from gums using a soft toothbrush.
4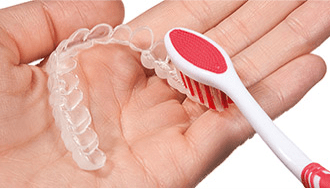 4. Clean teeth whitening tray with soft brush and warm water. Store tray in the case that came with your kit.
Consult with a dentist or a member of the dental practice team.
Other Whitening Options